Gainesville Police: Suspects shouted 'Heil Hitler', other chants before firing at victims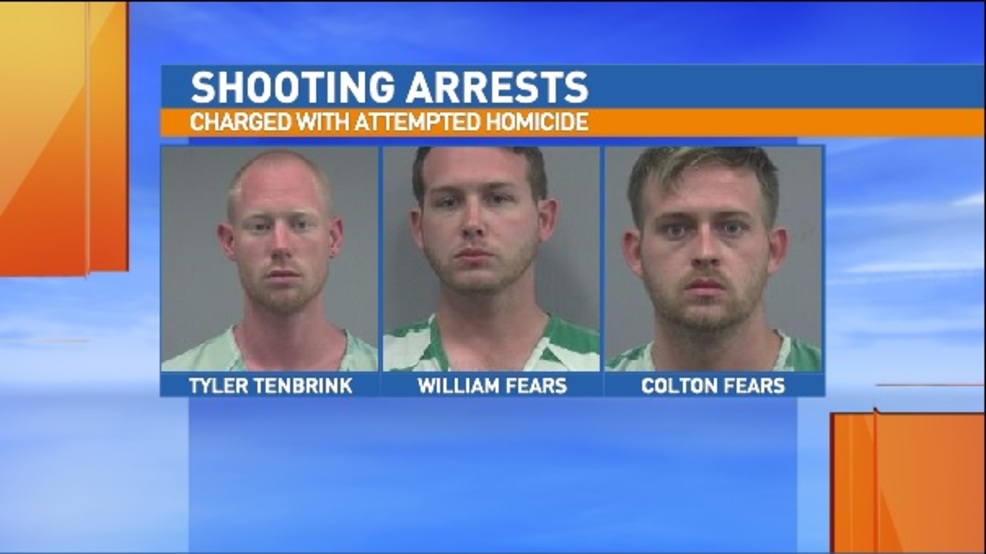 GAINESVILLE, Fla. (WGFL) —
Police in Gainesville have arrested three Texas men accused of shouting "Heil Hitler" and other chants before firing a shot at two people shortly after white nationalist Richard Spencer spoke at the University of Florida Thursday.
Gainesville Police charged 28-year-old Tyler Tenbrink and brothers Colton and William Fears with attempted homicide.
Tenbrink, who police say admitted to firing the shot, is also charged with possession of a firearm by a convicted felon. He told CBS 4 during the event that he wasn't there to cause trouble.
Police say the incident happened about 5:30 p.m.. Thursday, about an hour after Spencer's speech, which had attracted thousands of protesters, ended. Police say the victims were at a bus stop on Southwest Archer Road, not far from the event, when a Jeep with three men inside pulled up and started yelling at them.
A report released Friday says one of the victims hit the Jeep's rear window with a baton. Police say the Jeep drove about 10 feet and stopped. The report says both Colton and William Fears threatened to kill the victims and told Tenbrink to shoot.

They say Tenbrink fired one shot, hitting the building behind the victim.
The report says the men got back inside the Jeep and drove away. An off-duty Alachua County Sheriff's deputy, using a license plate number reported by the victims, pulled the Jeep over on I-75 about 20 miles north of Gainesville, police say.
Police say at least two of the men have connections to extremist groups but didn't immediately identify which ones.
Tenbrink is being held on $3 million bond. Colton and William Fears are being held on $1 million bond.
This is a developing story. Check back with CBS 4 Gainesville as more details become available.
Unmute